Rope Access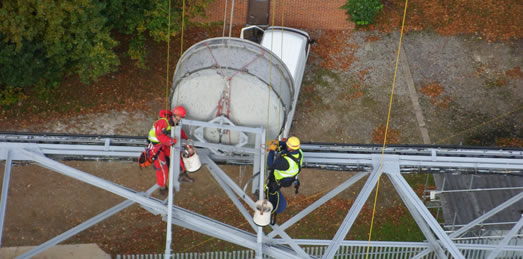 Industrial rope access has been developed by IRATA in the last 25 years to a point where it is the chosen means of access for much of the work in the offshore oil and gas industry as well as a range of projects in construction, civil engineering, the built and natural environment and much more. Its success is based on thorough training and strict work guidelines that deliver an unrivalled safe working record year after year.
NG Rigging provides multiple teams, comprising of fully trained in house IRATA technicians, on a wide variety of work types covering:



General building inspections, maintenance and repairs


Building fabric feeder/cable management installation


Building fabric steelwork installation


Electrical cabling routing and installation to 17th Edition


Feeder and MW cable routing


Tall tubular mast works/inspections


Difficult access mast and tower works


Radar dome cleaning and painting


Case Study
Radar Dome Antenna Swap
NG Rigging completed radar swap outs on two radar domes during 2011, one was on the Isle of Tiree and the other was at Great Dun Fell.
read more