Installation Testing and Commissioning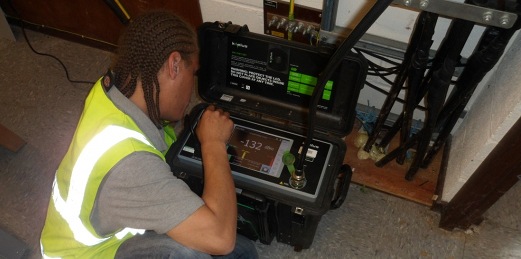 NG Rigging teams are experienced in the installation, testing and commissioning of many varied antenna systems. All riggers are trained in product installation techniques, transmission lines and accessories.
NG rigging have recently provided teams for the following projects:



O2 U900 combiner installation


O2 PIM fault finding remedial works


O2 WIFI LOS and Installations


T-Mobile/Huawei MHA swaps


TETRA


DSO


DAB


Installation teams are experienced in the testing and commissioning of a majority of antennae systems. Riggers have attended the VSWR (Voltage Standing Wave Ratio) Fundamentals course at the Andrews Institute in Scotland. Added to this team leaders have attended the Anritsu Site Master Course, an intensive two-day course that focuses on the fundamentals of line sweeping.
Recently PIM testing and PIM fault finding has become a much higher priority when integrating sites, NG Rigging have completed PIM testing on approximately 1500 sites to date. On approximately 500 of these sites we completed fault finding/remedial works on the same day, these remedial works ranged from re-terminating feeders to antenna swaps resulting in 70-80% of sites being left clean and green.
Case Study
Reactive Maintenance
NG Rigging has completed many reactive works for various clients; the photos above are of a site we were asked to attend due to a fault showing up on the Airwave system, this was a high priority call out as the Airwave system manages all the Emergency Services.
read more