Rope Access Anchor Point Installation & Testing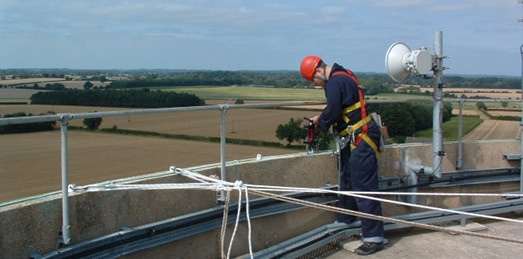 From the holding down bolts of a telecoms structure to Mansafe eye bolts, anchor installation and testing is a vitally important service.
All types of anchors installed by NG Rigging are subjected to a strict testing criteria including proof load testing ensuring that they meet the clients requirements.
NG Rigging installers are trained to design, install and test:

Work restraint/fall arrest anchors

Abseil anchors

Structural anchors


Our installers work to the current British standards of BS EN 795 for A1 anchors and BS 7883:2005.
Our specialist load testers cover anchors from 6kN to 145kN.
Case Study
Antenna System Fault Finding
NG Rigging have completed PIM analyser and Sitemaster testing on approximately 1200 O2 sites ranging from December 2010 to August 2012, the majority of these sites tested were completed on the O2 U900 build project.
read more