Vertical systems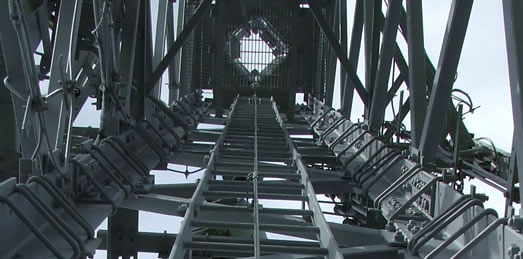 Fall arrest systems are used in every conceivable area of industry covering towers, bridges and other structures to ensure personal safety when working at height.
Vertical fall arrest systems are widely used throughout the telecommunications industry. NG Rigging offer vertical fall arrest systems solutions to site owners and landlords supplying, installing, certifying and inspecting and maintaining a range of fall arrest systems on a variety of structure types.
Case Study
Digital Switchover Transmission Upgrade
In late 2009 NG Rigging were approached by The Bridge Networks North Ltd to provide consultancy and a specialist climbing team to aid in the removal and replacement of a large antenna cylinder mounted on the top of a 45m tower in Bristol. The planned upgrade works were to be the first major Digital Switchover project they would complete for Arqiva.
read more