Tower Build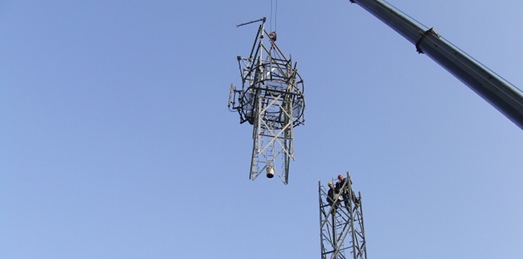 NG Rigging has erected multiple types of monopoles and lattice towers throughout the UK for a number of 3rd party and network operators. A large amount of these sites have been situated in remote regions requiring either specialist plant or trackway systems to be hired in.
Erection can be completed either by crane or fixed/floating derrick method, each of which our teams are experienced in.

In addition to the build, lightning protection, fall arrest and anti climb systems are all installed to the clients specific requirements.
Case Study
Antenna System Fault Finding
NG Rigging have completed PIM analyser and Sitemaster testing on approximately 1200 O2 sites ranging from December 2010 to August 2012, the majority of these sites tested were completed on the O2 U900 build project.
read more