Rope Access Building Inspection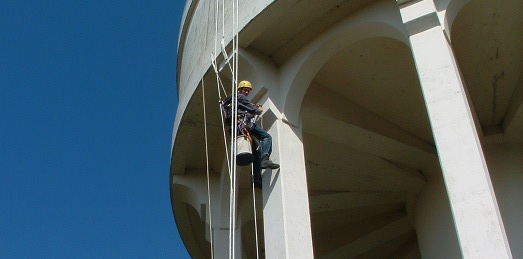 Ensuring the structural stability of historical buildings can be an expensive and time-consuming task. Using industrial abseiling as the access method instead of historic techniques such as scaffolding or MEWPs provides a more flexible and cost effective solution.
The industrial rope access team form NG Rigging perform detailed inspections on all manner of historic buildings including Churches and Cathedrals. Understanding that is vitally important for the surveyors so have detailed knowledge of the buildings condition, NG rigging will arrange to safely lower the surveyor down the building face along with the trained technicians. This enables the surveyor to get up close detailed pictures for their reports.

Once the inspection is complete, it is common for the report to highlight small areas of concern. The NG Rigging team is trained in repointing brickwork and mortar including lime, removing and repairing plaster and carrying out repairs on woodwork such as windows and doors.

NG Rigging has rope access building inspection teams on standby - Contact us for a quotation

Case Study
Fixed Derrick Tower Build
NG Rigging has completed quite a few tower builds for WB Internet and all have been built and erected using the fixed derrick method.
read more