About us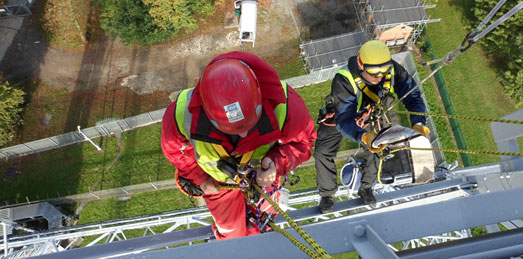 Since its incorporation in 2002, NG Rigging has been supplying highly skilled personnel on specialist projects, nationally and internationally, to a number of network operators, government and public departments, site owners and ADCs within the telecommunications industry

NG Rigging deliver a comprehensive range of telecommunication and rigging services, our reputation as a troubleshooting company that can turnaround difficult projects meeting tight deadline targets and completing within budget has galvanised our name within the industry.

Increases in demand for our services over recent years have resulted in our continuous growth and development; however our commitment to quality of service and customer satisfaction has continued to be our primary goal and has consistently been proven by meeting targets set, internally and externally.

NG Riggings quality management system (QMS), meeting the requirements of ISO9001:2008, is the framework for ensuring that its policies are put into practice, and for identifying opportunities for improvement. The setting of objectives and monitoring of progress against these objectives is an integral part of our QMS.

Case Study
Reactive Maintenance
NG Rigging has completed many reactive works for various clients; the photos above are of a site we were asked to attend due to a fault showing up on the Airwave system, this was a high priority call out as the Airwave system manages all the Emergency Services.
read more