Structural Strengthening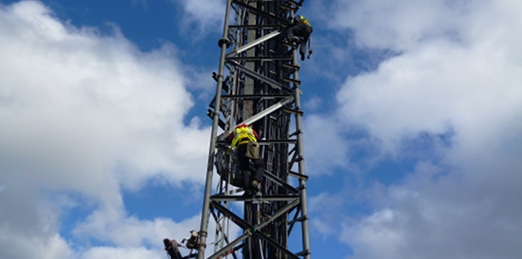 NG Rigging offers a comprehensive and specialist package of services for structural strengthening on masts, towers and rooftop mounted antennae support structures. We supply the telecoms industries major site owners with expert teams throughout the UK and internationally.
Our range of services include:



Site survey


Structural analysis


Strengthening designs in accordance with the latest British Standards


Design and fabrication drawings


Installation of strengthening


As built drawings


Certification


Case Study
Radar Dome Painting
NG Rigging have painted quite a few radar domes at various locations around mainland UK, as with all observation areas they are normally positioned at the highest points in the land where access can be an issue.
read more