Towering task brings team home to Suffolk
16/11/2012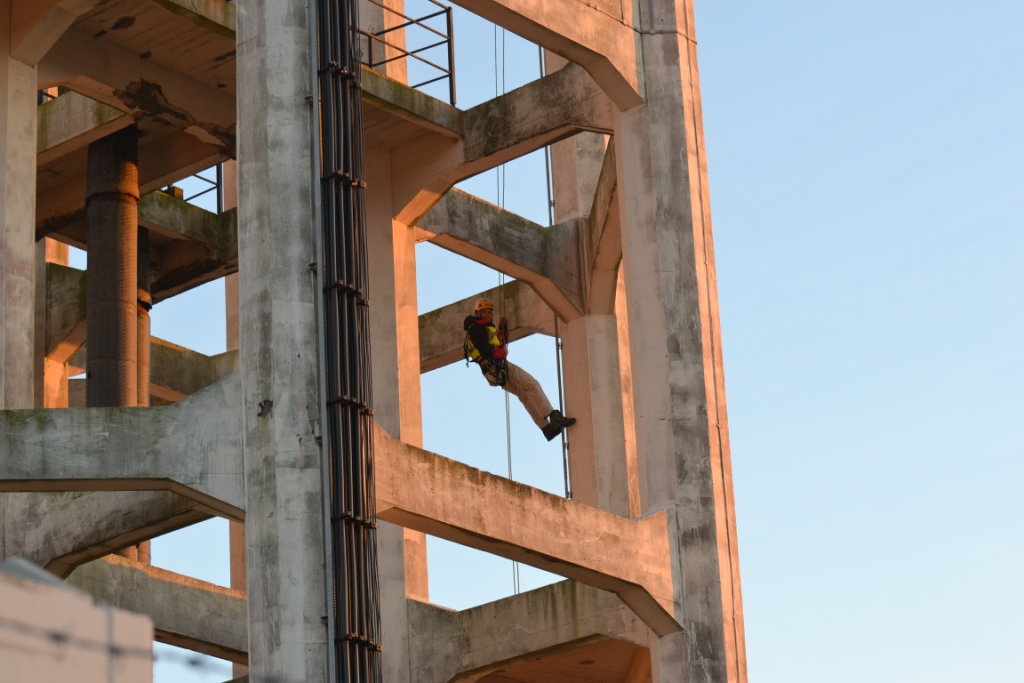 The below article was featured in the Archant owned Ipswich Star Newspaper, part of the East Anglian Daily Times Group of papers.
Although based in Felixstowe, it was a rare opportunity for international rigging, tower climbing and industrial abseiling company, NG Rigging to carry out work near to home.
The team were working on the 210ft high Trimley Water Tower, abseiling down the structure, the highest "open leg" tower in the UK to remove obsolete dishes and cabling once used by schools for wireless communication with each other, but now use fibre optics.
Will Twomey, a director of NG Rigging, of Walton High Street, Felixstowe, said: Our work takes us all over the country and at the moment we have people working on the Isle of Man and in Dover.
"We don't seem to do much in this area because it is so flat. This is the closest we have been to our base. We have always said we would like to work on the water tower because it is so well-known and so it is a real pleasure to do this work."
The decommissioning is part of a gradual removal of equipment from the former water tower in Spriteshall Lane, Trimley St Mary.
The tower has concrete problems and may have to be demolished one.
It is suffering from concrete spalling, caused by corrosion of the steel reinforcement, meaning the rust expands and forces breaks in the concrete.
Built in 1934, the tower could hold 150,000 gallons of water, enough for a two-hour peak demand in Felixstowe. It was drained a decade ago. Its two reservoirs hold 2.35 million gallons and powerful pumps now send the water through the mains around Felixstowe, the Trimleys and other villages in the area, at high pressure.
Case Study
Radar Dome Painting
NG Rigging have painted quite a few radar domes at various locations around mainland UK, as with all observation areas they are normally positioned at the highest points in the land where access can be an issue.
read more
With more work being put out to tender, I am always very happy in placing NG Rigging at the forefront to undertake such work.

Cellular Systems Limited - CSL

Rigging Director read more